Meeting with Alumni Leaders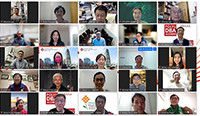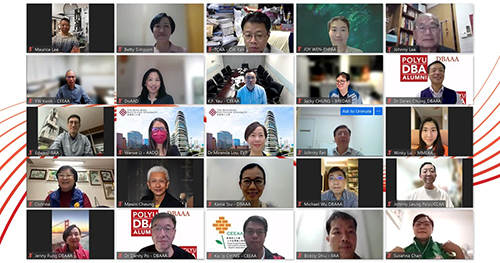 On 30 March 2022, more than 40 representatives from 16 alumni associations, including members from the Board of Directors of FHKPUAA, were pleased to join an online meeting with Dr Miranda Lou, Executive Vice President of PolyU.
During the meeting, Mr Ben Lau, Director of Campus Development of PolyU introduced a redevelopment project of Blocks VA & VS. Dr Lou updated the key programmes and activities of PolyU 85th Anniversary celebrations. She invited all alumni associations and their members to join the celebrations ahead.
The alumni participants actively shared their views on the campus redevelopment project and discussed alumni engagement work, in particular on membership recruitment and young alumni engagement. They looked forward to working closely with the University to further strengthen ties with the alumni community and show support to their alma mater.