News & Event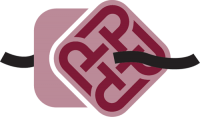 2021 Annual General Meeting
On 16 December 2021, 45 representatives from 28 alumni associations, including the Board of Directors of FHKPUAA (2019-2021), attended the 2021 Annual General Meeting held at the Alumni Atrium of PolyU.
During the meeting, Dr David Ng, President of FHKPUAA (2019-2021), conveyed his sincere gratitude to the University for continuous support and the Board of Directors of FHKPUAA for their valuable contributions. He encouraged all member alumni associations to help bring together their alumni members to support the alma mater in its 85th anniversary celebration in 2022.
Members of the new Board of Directors (2021-2023) of FHKPUAA were successfully elected at the AGM. The new Officers for the term of 2021-2023 were also elected at the 1st Board of Directors' Meeting right after the AGM. Please click here for details.
Ir Yau Kwok-fai, the newly President of FHKPUAA, expressed his honour in serving the Board of FHKPUAA and his alma mater, and said he would work with the alumni leaders to organise various activities for the alumni community, and to support the development of the University.